Port Lions Rental – Kodiak Island, Alaska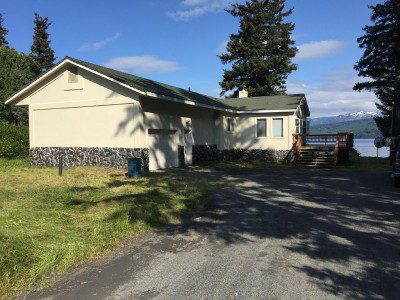 You will experience the true beauty of Port Lions, Kodiak Island with spectacular panoramic views of the ocean and dramatic mountains. The setting is perfect for a memorable fishing or hunting adventure. The home is furnished comfortable coastal Alaskan with simple appointments for a curl up by the fire or relaxation on your spacious deck. Kitchen is fully appointed, there are two bedrooms with twin beds and two bathrooms. With washer and dryer.
Clean & furnished ocean front home with breathtaking views located in a remote location. Beautiful City owned marina for your boat or hire one of the favorite fishing guides. Port Lions is a scenic ferry ride from Kodiak on the Alaska Ferry Tustumena –the home is located 1/2 mile from the ferry dock. You can also arrive by scheduled flight from Kodiak.
For Reservations Call: 727-919-3908
Property Details
Bedrooms: 2
Baths: 2
Sleeps: 6
Pets Allowed: Yes
Type: House
Community: Port Lions – Kodiak Island, Alaska
Rates (USD): $250/Night
Photo Gallery