Marina, Dock and Boat Slips
Your cabin rental includes one boat slip. Additional boat slips are $10.00/night. We have gas (non oxy 91), ice, live bait, small grocery, and off-sale liquor. We do have Lund and Pontoon boats, kayaks, and paddle boards for rent. All boat rentals require a reservation and damage deposit. There is a designated fish cleaning area; plus we offer fish cleaning and packing as a courtesy for resort guests.

Rates and Hours

Our management team resides onsite providing 24 hour attentive and anticipatory service.
We are open May 1st — October 15th. Some seasons, we are open later in Fall, depending on weather conditions.
Payment
Major charge cards and cash are accepted for rental, tax and incidentals.
Reserve the Entire Camp
Whether you're planning a family reunion, a milestone birthday, an anniversary celebration, a corporate retreat or any other special event, you can reserve the entire resort just for your group. You'll have five luxury cabins with dock space, golf cart, and daily housekeeping service plus multiple full-service RV sites all with access to the estate activities.
Deposit and Cancellation Policy
We do require a 50% deposit at the time of booking, confirmation is rendered by email or telephone. Due to our small size and the seasonal nature of our business cancellations affect us significantly. In the unfortunate event you must cancel your reservation before the 60 days prior to your arrival date there will be a 20% transaction fee deducted from your reservation amount. If you need to cancel within 60 days of your scheduled arrival, the total dollar amount of your reservation is non-refundable, but can be used on a future date. Should it be necessary for you to depart earlier or arrive later than your confirmed dates, you will be responsible for the original nights of your intended stay. No shows-a charge equivalent to the entire reservation will apply. Travel Insurance is the best option to cover life's unexpected occurrences. Pines of Kabetogama is dedicated to ensuring you have a memorable vacation experience. We will honor your wishes whenever possible; nonetheless, we do reserve to transfer your reservation to another cabin or RV campsite.
Gratuities
Our staff is dedicated to ensuring that you have a memorable vacation experience at Pines of Kabetogama Resort. While all staff members are well-compensated, please note that our pricing does not include gratuities. Staff gratuities are much appreciated for exemplary service, but never expected.
Transportation to the Resort
Our guests arrive by car or boat. International Falls is the nearest airport with rental cars available. Airport transportation from International Falls Airport is provided for small fee.
Grocery Order Form
Need us to pick up groceries for you? Please download our Grocery Order Form PDF. Follow instructions on the order form pdf to submit your grocery list.
Frequently Asked Questions?
Can I check-out late?
CHECK OUT: Cabins- no later than 10:00 am. Late checkout is certainly possible but subject to availability.
CHECK OUT: RVs- no later than 11:00 am. Late checkout is certainly possible but subject to availability.
Can I check-in early?

CHECK IN: Cabins- Between 3:00 pm and 6:00 pm.
CHECK IN: RVs- Between 1:00 pm and 6:00 pm. Early RV check in can be prearranged with Reservation Staff.
We fully understand it is not always possible to arrive within our check in window. For this reason, our office is generally open until 8:00 pm. Please contact us well in advance if you will be arriving after 8:00 pm and we will plan for a staff member to await your arrival. There is an additional hourly late arrival fee past 8:00 pm.
What is included in cabin rental?
Cabin rental is based on occupancy, please refer to your booking confirmation. You have access to our dock, board walk, and surrounding property. Your stay begins at 3:00 pm on the day of arrival and check out is 10:00 am on the day of departure. The Pines of Kabetogama will make every effort to fulfill requests for early arrival and late departures. However, special requests are based on availability and cannot be guaranteed.
What are dining options while staying at The Pines of Kabetogama Resort?
All cabins are kitchen-equipped with refrigerator, range, microwave, toaster, and Keurig coffee maker. We do have a small general store and off sale liquor available. Arrangements can be made for grocery shopping at time of reservations. Area restaurants are open seasonally.
Are pets allowed at the resort?
We are the ultimate animal lovers; however, for the safety, comfort and convenience of our guests, dogs must be on a physical leash in all public areas. Owners are responsible for immediate cleanup and accidents. We have limited cabins that we do allow dogs under 30lbs. for an additional daily cleaning fee. Pet damage is the responsibility of the dog owner.Cats are not allowed in the cabins.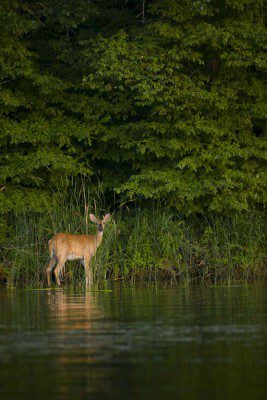 How do I determine which cabin is best for my group?
Each cabin has a unique historical layout, offering a variety of options that will cater to the size and specific needs of your family or group.
May I have nonregistered guests or visitors?
Visitors must check in at the office before proceeding to visit any guest and are expected to arrive between 9:00 am and 5:00 pm. Overnight nonregistered guests – there will be an additional charge of $50.00 per guest plus sales tax for any guest joining a cabin or RV site. Please refer to your booking confirmation, this defines the number of guests allowed per cabin or RV site. Nonregistered guests may be limited at the discretion of management. This policy is strictly enforced.
Are there smoking and nonsmoking rooms?
All of our cabins are smoke free. Ignoring the smoking policy will incur a $200 fee or may result in being asked to depart the property.
Damage to Property and Cabins
Guests are responsible for loss of resort property and cost of damages to resort properties, cabins, and boats. The guest accepts resort, cabin, camping, and marina privileges with the understanding that he does hereby release The Pines of Kabetogama, its officers and employees of all liability for loss or damage to property and injury to his person arising out of his use of its resort, cabin, camping, and marina facilities. Guest also agrees to indemnify The Pines of Kabetogama, its officers and employees, against claims resulting from loss or damage to property or injury to the person of any member of the family or guest of the registered guest arising out of the use of its resort, cabin, camping, and marina facilities.
Is WiFi available?
Complementary Wi-Fi is available; however, service is limited due to our remote location.