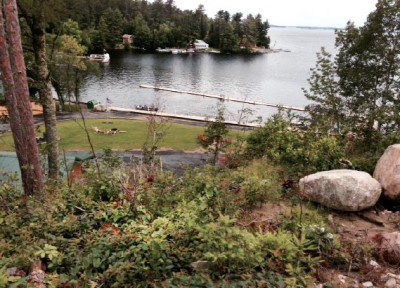 The Pines of Kabetogama Resort Introduces the Cliffside Camp: Premium RV Sites overlooking Lake Kabetogama
KABETOGAMA, Minn., December 9, 2014 – The Pines of Kabetogama Resort is soaring to a new level for Summer 2015 with the announcement of our most scenic seasonal camp, aptly named Cliffside Camp. The opening of Cliffside Camp, the second luxury RV accommodations at The Pines of Kabetogama Resort, is set for June 2015.
Cliffside Camp is located on a granite bluff overlooking Lake Kabetogama – one of the most breathtaking locations at The Pines' 54-acre resort. The new seasonal RV sites will be equipped with 50 amp electric, water and sewer. Cliffside Camp guests will have access to the expansive lake front marina, docks and fire pits. With Voyageurs National Park at the front door, the resort offers a myriad of additional services, including luxury cabins, hiking trails, bicycle and boat rental.
Rates for seasonal RV sites start at $3,000-$4,500 depending upon location at either Cliffside Camp or Lakeside Camp. For reservations, call 218-875-2000.